Welcome to my Resource Page
In every trade there are a set of tools and resources needed to enhance the work and the effectiveness of the same work. And building a platform online has no exceptions. That is why i built this page with the purpose of listing a set of tools and resources that i think will also benefit you.
I think it is also  important to mention that some of the services that i mention on this page have some affiliate links, which means that if you decide to use the service through my links, i am paid a commission. If not that is fine too, but in whatever you do make sure you take advantage of the services that you think will benefit you the same way they have benefited me too.
When you launch online you need to register a domain name, and the only place i register all my domains is Namecheap. I find them to be relatively cheap and the service is great, so i recommend that you also register yours with them.
Once you are done registering your domain, certainly you will need to register for web hosting and HostGator are a great web hosting company to work with.  I have been working with them for the past four years and have no complaints so far, so give them a try.
This blog is built on WordPress which is the facto platform not on for content production with a blog but as well as a Content Management System. It powers 15% of the web, it is trusted by the top 50 sites online, and i have used it since i launched my first site online four years ago. I see no reason you shouldn't use WordPress to power your site.
If you want to capture emails from your audience in order to build rapport and a relationship with them i use no other than Mailchimp. The beauty of it is that is also free and an excellent service, i could not recommend it any lesser. So go ahead and use Mailchimp to capture the emails of your audience and to send them emails.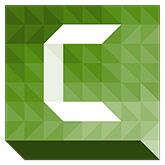 At times there is a need to record the screen of your computer in order to teach a tutorial or something of the same sort, you have probably seen that done in some of my videos. In case you may have been wondering how i did that, it is not rocket science. I used a simple tool called Camtasia, and you can get it here. Go and have a look if it is something that interests you.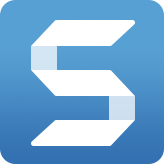 Screenshots a cool, i usually take them a lot from my computer in order to illustrate something to others. And i like doing them because it also makes me look cool, yes i like looking cool especially when people think that i am cool. Well, if you like the idea of looking cool by making nice screenshots, Snagit is the solution for you. It is from the same guys that made Camtasia.
Having an online
presence is wonderful and i like, i still remember the feeling that i had the first time that i launched my very first website. I felt really cool, and i went to tell everybody i knew that i had a website. And guess what, they also felt that it was cool too because none o f them had one. However cool it may be to have an online presence, the internet is plagued with so much attacks by evil hackers (not all hackers are evil) that may target your site. That is why i make sure i keep my site secure using  a plugin called Ithemes Security, it is created by the guys at Ithemes. You can get the plugin by going here because it is free and good.
Security online and especially with WordPress has may layers, and one of them is backups. Having backups of yours is very important because in case your site is becomes a victim of intrusion or by mistake something happens that makes you lose some of your data, you can always recover it by restoring the backups. And for doing that there is no better tool that BackupBuddy, yes it is love and recommended by many including myself.
Of course you can do much more than backing up your sites with this plugin, that is why you owe it to yourself to go and have a look at what it can do. What are you waiting for? Hurry!!!
Do you like the theme i am using? Or maybe you are looking for a theme framework that gives you so much flexibility and control. Yeah, that is why i like Builder because with it i can do what i want, including charging my clients for it. And they gladly pay for it, do you know why? Because it is cool, and i like it too. That it is why you should hook yourself up with builder. And i promise you will like it.
Creating an online course is one of the ways to get your content published online and teaching people about what you know. Fortunately you can do that without having to be a web programer. With the combination of WordPress, the best web publishing platform and WP Courseware, the task of creating courses online has become easier.
WP Courseware allows you to create courses inside WordPress very quickly through a drag and drop functionality.  If you aim at one day create your own online course do not hesitate to give it a try, you won't regret it.